I ditched the trucks idea because of suspension damage and found something totally different. Hawkbreaker's Vintage Modifieds mod, which takes literally NO DAMAGE. They look really cool, they sound really cool, the they handle pretty awesome, and they can put on an awesome show.
Here's a list of tracks I've put together that I feel could go well against the heat of the Derby Series. Note that these tracks are not figure eights, but the Derby Series rules of have at it or still in play.
I'd like to get this down to about eight races.
- Blackhawk Farms: Road Course
It's a flat, small, windy, and full-o'-trees race track. There's little room to pass, but lots of places to make a move. This place really makes the modifieds feel at home with its little signage and grandstands and aging Armco barriers.
- Bowman Gray Stadium: Cluster Fuckville USA
You'd have to convince me that we should race this place, and then you would have to bribe me to make it a points race. It's the famous stadium in the south so small that you can just barely fit a football field inside it. There's so much that can go wrong, but modifieds kind of come here to live a happy life.
- Bristol Motor Speedway: Half Mile Oval
I've had enough Bristol, but whatever.
- Caraway Speedway: Half Mile Oval
It's a banked oval with a small apron and cool camera angles. Caraway is very narrow, but the banking lets you grab the car by the collar and force in-between that really small gap in-front of you.
- Colorado National Speedway: .435 Mile Oval
Freshly released by Smoke, Colorado is just about the best textured track Heat right now. And its racing lives up to its looks. CNS has little banking, but the cars really fly in and out of the corners.
- Darlington Motor Speedway: 1 Mile Oval
One of the oldest tracks in NASCAR, Darlington seems to be retro-heaven for racing right now. Darlington allows for racing on both the wide apron and the actual racing surface, ensures speeds of 140mph in the corners, and always brings the lady in black out with 'em on every date.
- Jennerstown Raceway: 1 Mile Oval
Rarely used, Jennerstown has little banking, but is really wide and requires little to no breaking in the corners. It's really easy to get around here, but it's even easier to get pushed around here.
- Lime Rock Park: Road Course
We all love Lime Rock. It's a small 1.4 mile roadie nestled off in the middle of the woods. There's always great racing here and the modifieds fit in perfectly.
- Nashville 1970: .75 Mile Oval
Another one of those little gems that invoke the nostalgia in everyone. Nashville 1970 is true to the era it came from, with accurate signage, buildings, and so on. This place is high-banked and almost feels like a longer Bristol.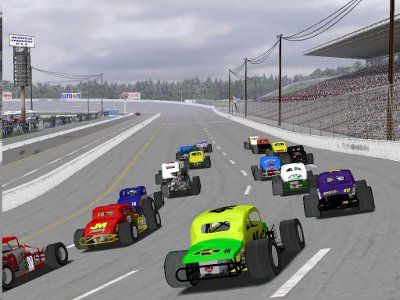 - New Hampshire Motor Speedway: One Mile Oval
Meh.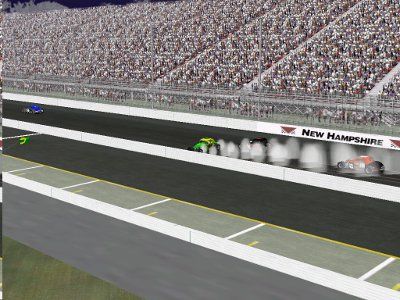 - North Point: Road Course
Another short road course that resides in the woods just out of town. North Point has awesome scenery, great speeds, tricky corners, and an amazing flow to the layout.
- North Wilkesboro: Oval
A fan favorite, North Wilkesboro was a track snubbed from the NASCAR schedule. Since then, the venue has fallen out of disrepair. But it lives on in Heat!
- Vancouver: Street Circuit
Just for the hell of it, how about one of those Canadian street circuits. Vancouver is one of the highest poly tracks in Heat, and looks AMAZING. Though as you can imagine, there's walls everywhere. That can be the best thing ever when you just bounce off the walls.